This used to appear on ontheroad.nicksellen.co.uk which was all about a bike tour I made around the UK in 2011/2012.
Manchester
20 July 2011
Note: this is being written slightly belatedly as I'm behind with my blogging, sorry! I left Manchester about a week ago now…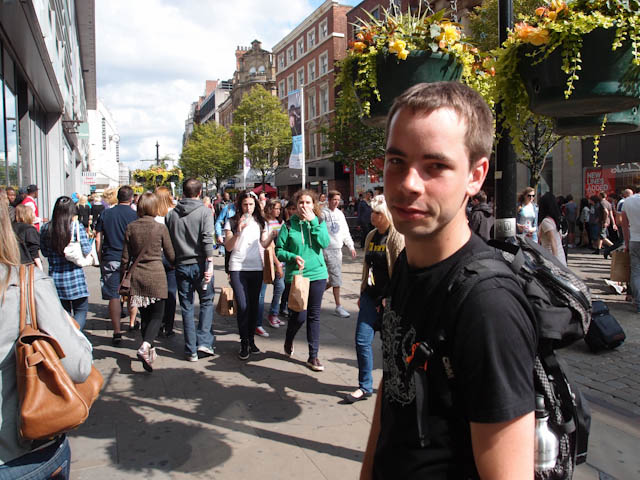 walking down a main shopping street
I spent my time in Manchester staying with Tim and Heather – when I stay at a place I like to fit in what might have been going on anyway and I think I more-or-less achieved that ! :) – assuming they eat such yummy food all the time.
Not so nice times
My brother Tom died in Manchester having spent two weeks in intensive care at Salford Hope Hospital (Salford counts as Manchester right?). During the day they kick you out of the hospital so you have to find something to do – we used to catch the tram to near Salford Quays and walk into central Manchester along the canal. Re-visiting the area therefore has a lot of attached emotions – although it was nice to be able to do it with people that are in Manchester for positive reasons.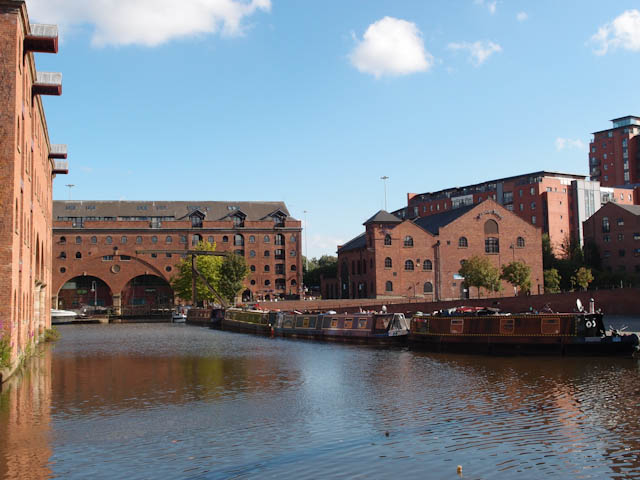 canal area in Manchester
Hale
Hale is a well presented town attached to Manchester (the tram goes out there) but is technically in Cheshire. It has a sense of being a place in its own right though and has a range of local shops including ones I'd consider useful – butcher, fishmonger and various nice cafes as well as the not so useful shops selling upmarket things I would never actually want or use (but might look nice on a shelf).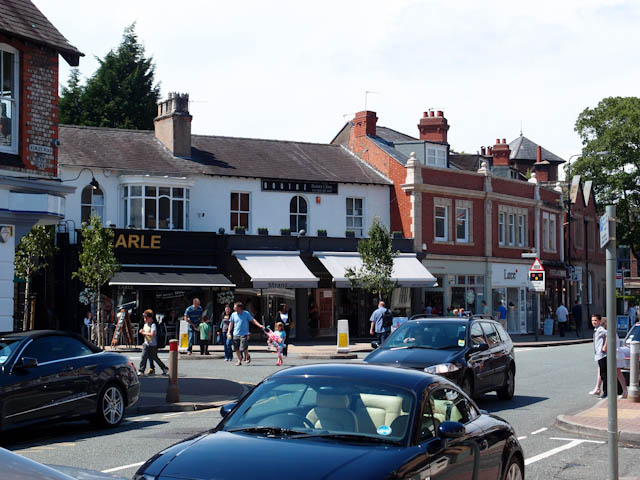 a few shops in Hale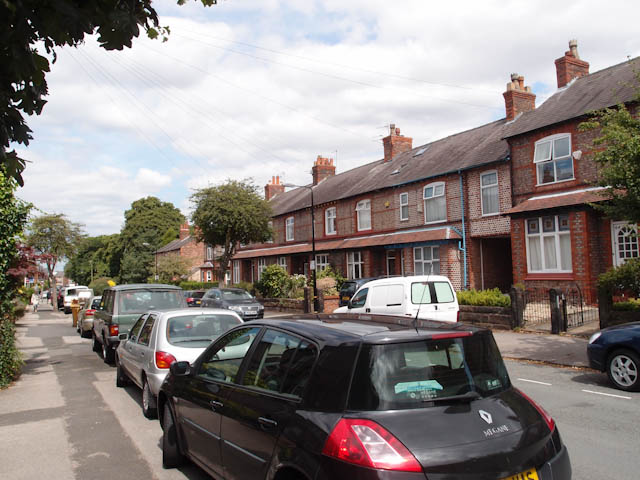 Tim and Heathers house (on the far right)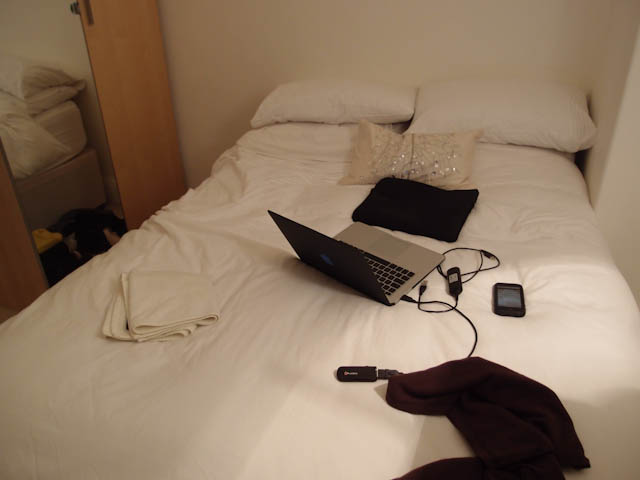 woooah a bed and all for me!
Eating!
I was well fed.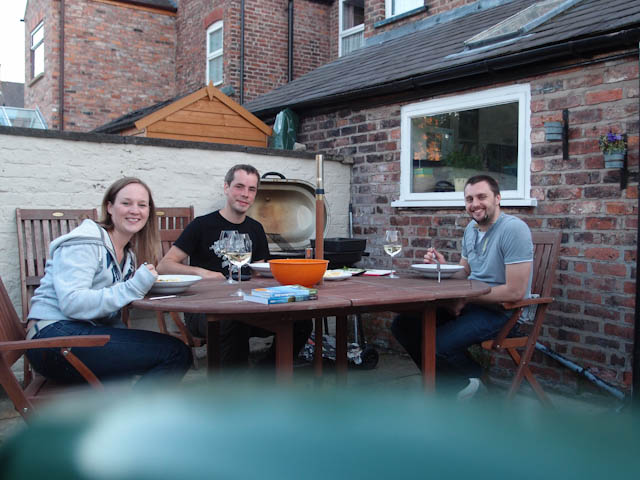 seafood paella in the garden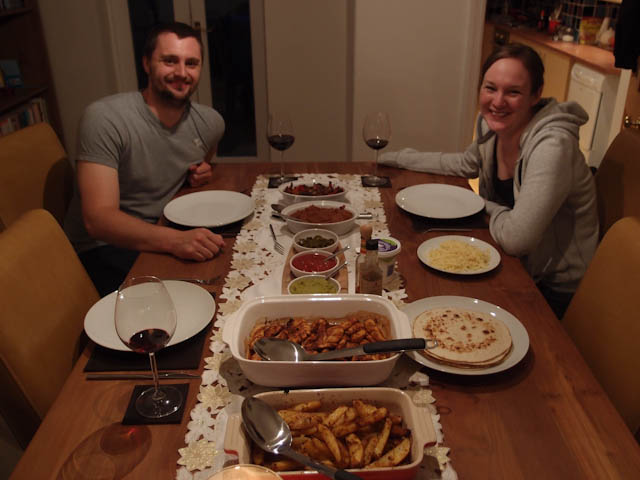 fajitas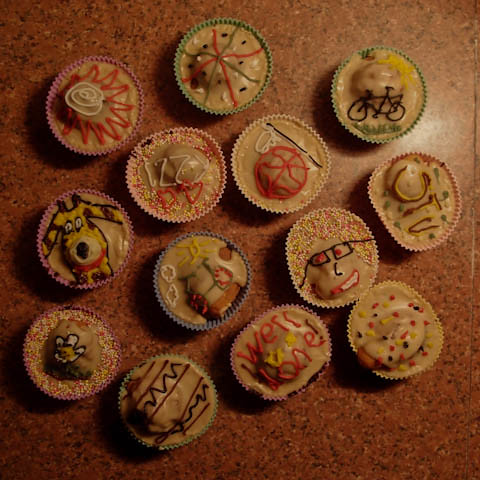 cakes we made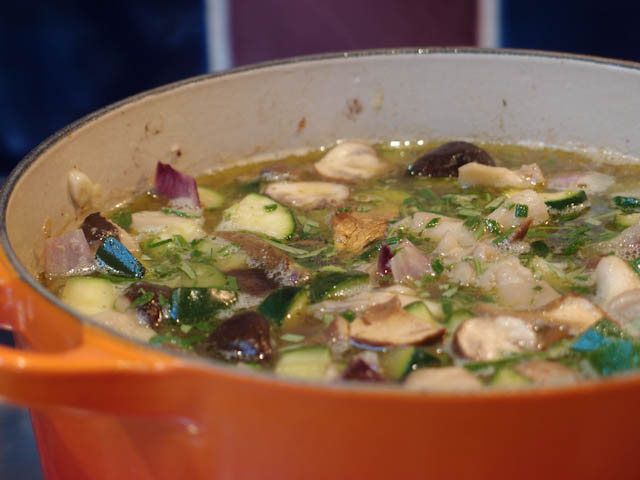 baked mushroom risotto
Central Manchester
It's got a bustling town centre.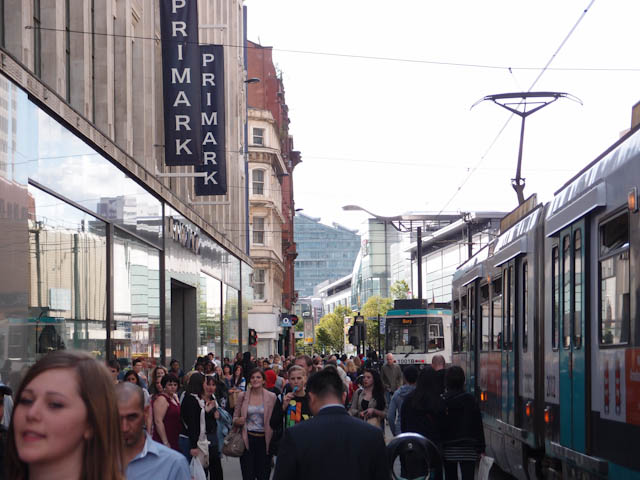 busy Saturday (and a tram!)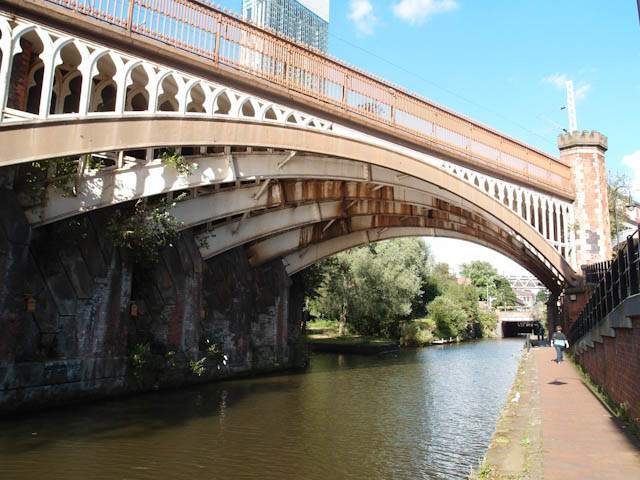 nice canals to walk along (near centre)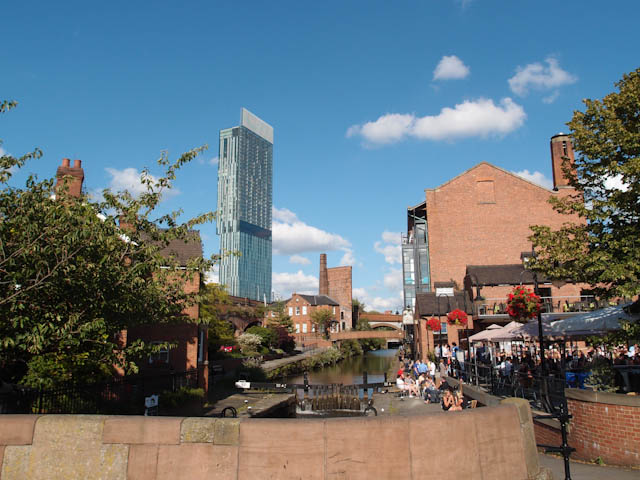 lots of bars and things near the canal
Working in MediaCity
MediaCity is the new home of the BBC and the company I used to work for in Reading (Pharos) has an office there. I popped in to do two days of work continuing a project I had been working a lot in the last year.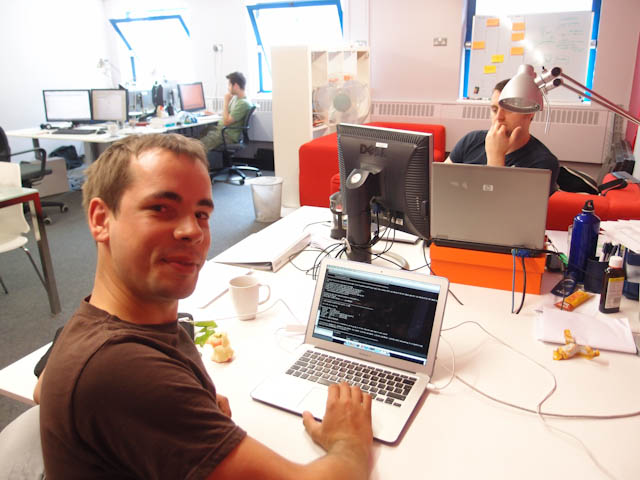 working in Pharos Manchester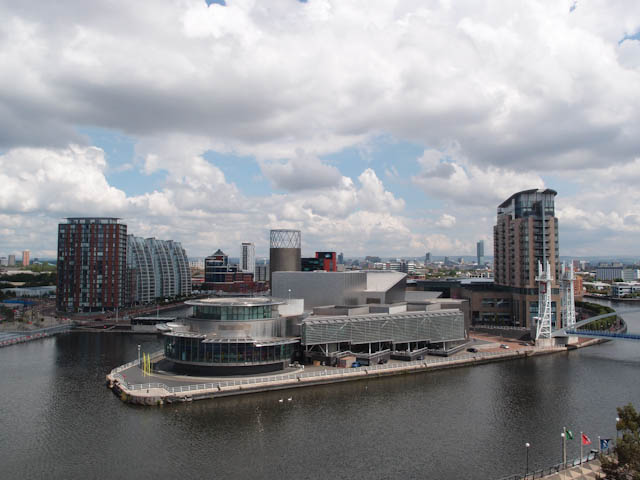 view of MediaCity (as seen from the imperial war museum)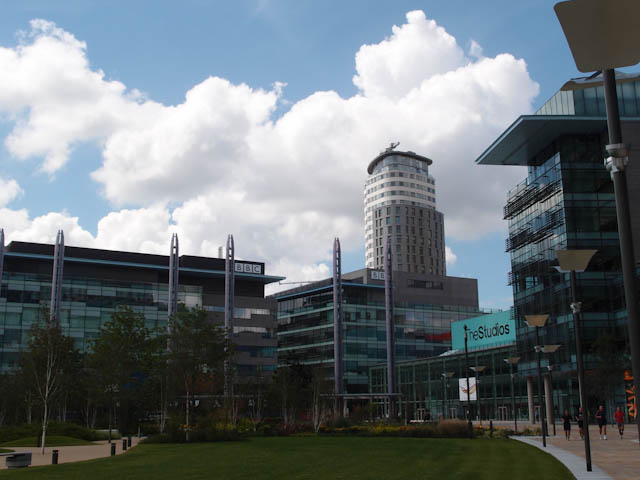 the main BBC building
And gone again…
I spent about 5 lovely days in Manchester but there always has to be an end. Leaving a big city normal results in some fairly grim scenery.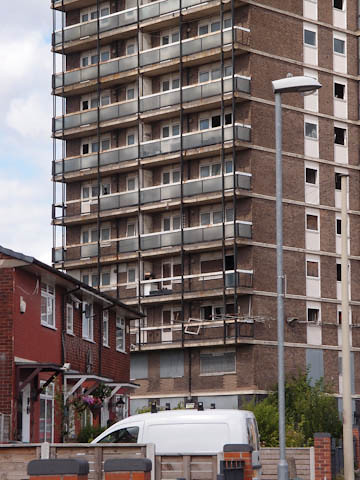 grim derelict tower block on the edge of Manchester