This used to appear on ontheroad.nicksellen.co.uk which was all about a bike tour I made around the UK in 2011/2012.
So, what is it you're doing?
I left London at the end of June and am generally heading in a northerly direction.
How many miles do you do a day?
I don't know! (or care)
I stopped using a cycle computer years ago as it led me to make endless calculations whilst cycling, I could work out approximate distance by checking a map. I've stopped doing that now too. It simply doesn't matter and distracts me from what I'm trying to do.
What are you doing then?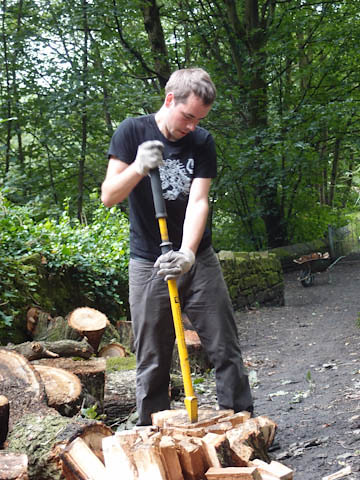 Having tried to learn what I like or don't like from previous cycle trips (see my Inspirations for the trip) I am:
staying within Britain
having no fixed destination or agenda
doing more than just cycling
I wasn't entirely sure what the more things were when I left but it has slowly been emerging that I'm attempting to:
ponder about the different ways we try and achieve community
learn about British history
more generally, learn about the entire path that has led to our current society
try and get into writing my thoughts and ideas
get involved with whatever I find along the way
Why have you got so much stuff?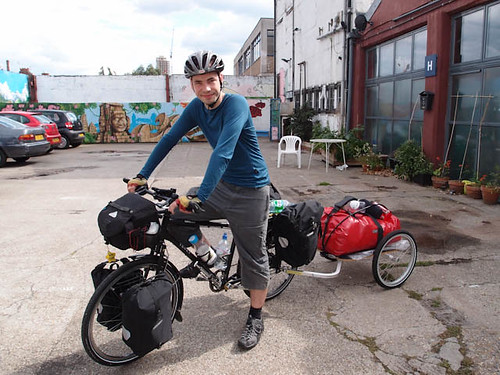 It's true, I have a lot of stuff. The reason is that this is my whole life now, I don't have anywhere to go back to so I need enough stuff to feel comfortable. As I'm not in a hurry being slower up the hills isn't an issue.
So far I haven't not gone anywhere I would have been able to go without the trailer. That doesn't mean it's always been easy though.
Where are you staying?
Anywhere that'll have me! So far it's been a combination of:
wild camping with bivy (and optionally tarp)
camping in very small campsites
visiting friends
visiting housing co-ops
How long are you doing it for?
I have no fixed end but I do know that winter nights are long…