This used to appear on ontheroad.nicksellen.co.uk which was all about a bike tour I made around the UK in 2011/2012.
The West Highland Way
14 October 2011
The West Highland Way is a 96 mile route from Milngavie (on the outskirts of Glasgow) north to Fort William. It's primarily a walking route but bikes are permitted – you have to decide whether it will be passable though.
The terrain varies and some would be passable on a full-on road bike, whereas some would be only barely passable with the toughest full suspension mountain bike and no luggage. As I have a tough but very heavily loaded bike I was cautious – only if the track had TWO dotted parallel lines (i.e. a "road" of sorts) then I'd give it a go. I also did small sections of single track and lifted the bike over a few styles which is not fun.
There is also many opportunities to meet people along the way and I found at my penultimate stop I recognised 10-12 people in the bar and had spoken to 5 or 6 them. On a related note, in that bar one guy actually recognised me as I had cycled past him about a month ago near Newcastle! (we didn't even have a conversation the first time round).
Overall it has been simply stunning with some breathtaking views and a very "spiritual" experience…

section across Black Mount (thats what it says across my map anyway)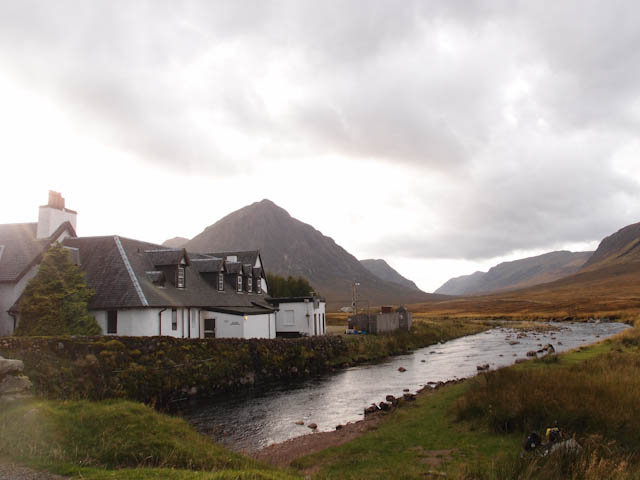 wild camping is not just legal but provided for – this is a totally free spot right next to a hotel/bar

near Glencoe – I can't get enough of little white speck houses in the vast landscape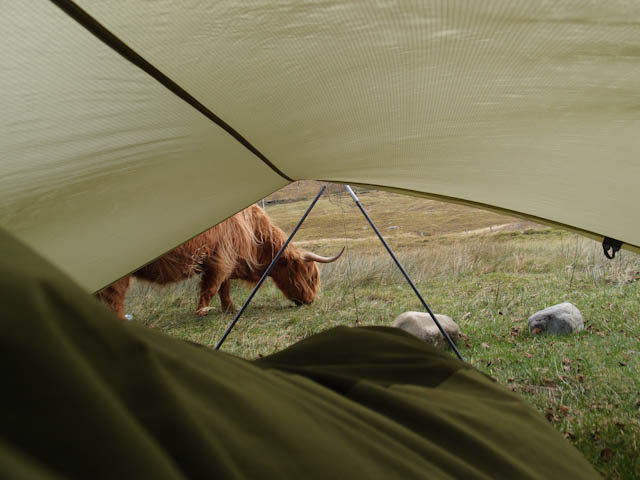 a bit of a surprise in the morning, very gentle though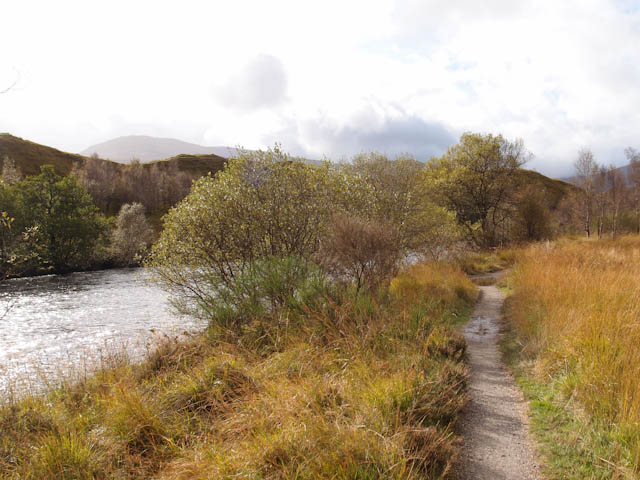 beautiful path with some sun beaming through, it's not all rain in Scotland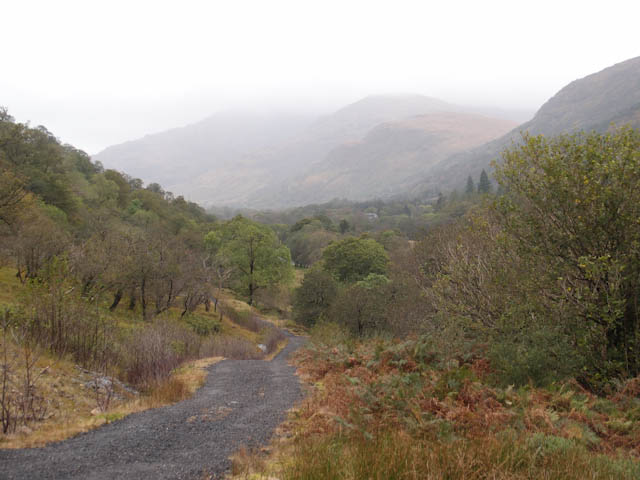 dreamy watercolour-painting-like views to gaze into

the famous slightly surreal looking Glencoe
it's a great walking trip and the end point is even on a direct train line from London. give it a go!