This used to appear on ontheroad.nicksellen.co.uk which was all about a bike tour I made around the UK in 2011/2012.
Strong winds
22 October 2011
I got my tent just in time for some winds that my tarp would probably not have survived.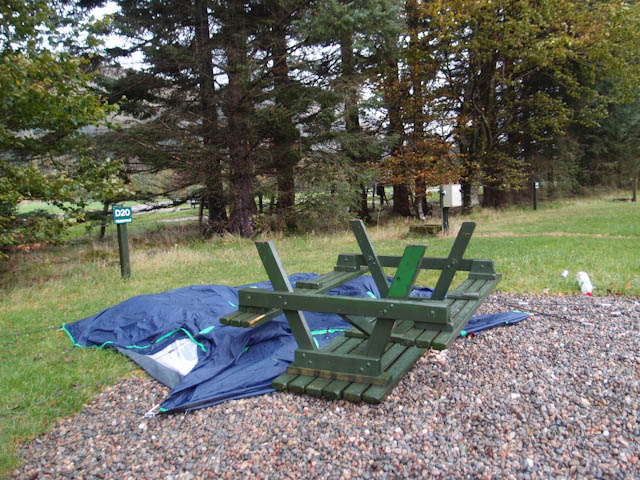 somebodies failed tent – I watched the owners come back after their day out looking a little dismayed (the bench didn't blow there it's to stop it from totally blowing away)
Here's some videos of my tent in the same winds that caused that.
Outside
you can tell it's windy but it's very stable (I think a bit of flex is useful)
Inside
it oozes confidence in the wind which gives me confidence to relax
I think any half-decent tent properly pitched would be fine, I suspect the tent above failed due to a combination of a reasons: a cheap tent unsuited to strong winds that was badly put up by inexperienced campers. The point being you don't need a high-end tent to go camping in Scotland, but it helps.